The Home Run Profits Strategy Event
"This one-of-a-kind FREE EVENT will lay the groundwork for how you can continue to grow your wealth in 2021 (and beyond)."
– Adam O'Dell, Money & Markets Chief Investment Strategist
Hi, I'm Adam O'Dell.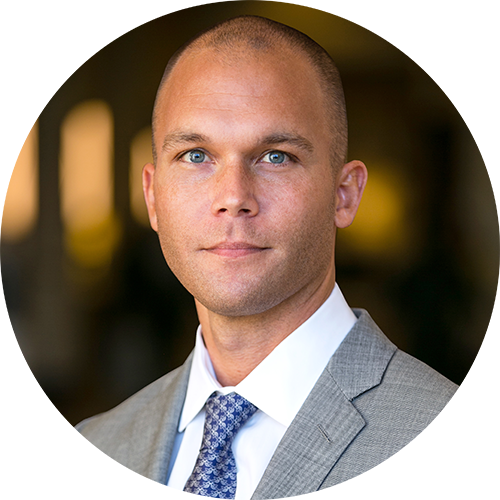 Over my 15-year career as professional trader and Chartered Market Technician, I've helped thousands of people learn how to trade…
I've worked at some of Wall Street's biggest hedge funds…
And I've even been recruited to design trading systems for a renowned Harvard economist…
But nothing — and I mean nothing — compares to what I am about to do, for the very first time, on Tuesday, January 12, at 1 p.m. EST.
The inspiration behind this "first of its kind" event has nothing to do with me…
…my accomplishments…
…or even my career…
It has everything to do with you.
That's because you're among a very special community of loyal readers here at Money & Markets I wholeheartedly respect.
Because it takes smart, bold, determined individuals like you to harness the power of investing and trading with the hope of making your future — and your family's future — a little brighter.
But, the fact that you closely follow and regularly read what we publish here at Money & Markets tells me that you're not just one of those folks who casually trades here and there without any kind of plan — leaving your hard-earned money to total chance.
You're in a league all on your own — and for that, I admire you even more.
That's the exact reason I've spent the last six months perfecting a special trading strategy I am calling…
Home Run Profits.
The initial results — and the strategy itself — are so powerful that I've asked my publisher to file a patent for it with the U.S. Trademark and Patent Office.
Which means, as I write this, it's patent pending.
This strategy is so valuable that Wall Street hedge funds have paid $10 million for access to similar trading strategies.
But I'll never sell it.
My Home Run Profits strategy is not only worth far more…
…but I designed it specifically for hardworking folks like my parents — salt-of-the-earth people — who want to take a small portion of their portfolio to swing for these home run profits.
Now, I don't want to give away too much here...
But I can tell you that while the overall markets went up 100% over the past eight years…
An elite community was able to make a series of home run profits during the same exact time period!
Take a look:
✔ 483% in 160 days.
✔ 268% in 56 days.
✔ 136% in 27 days.
✔ 140% in 65 days.
✔ 310% in 98 days.
✔ 432% in 58 days.
✔ 137% in 24 days.
✔ 117% in 35 days.
✔ 407% in 56 days.
✔ 213% in 87 days.
✔ 336% in 63 days.
✔ 316% in 98 days.
The gains these folks made were some of the best we've ever seen. I'll show you even more.
Once you accept this invitation, I'll show you how these wins are about to get a whole lot better.
That's because during the past six months, I've upgraded this strategy to find even more home run profits and find them more often.
The changes I've made are so powerful that I am now able to guarantee folks can make 100% gains every single month.
Yes, you read that right.
I am going on record right now to say that I am guaranteeing everyone who takes part in this special Home Run Profits event can find out how we're betting you'll average 100% gains every single month with this upgrade.
On January 12 at 1 p.m. EST., I'm revealing everything:
You'll see how my Home Run Profits strategy works and how I made it SO simple that it only takes you 15 minutes a month to use … as the profits stack up.
You'll meet the folks who've used this strategy over the last eight years. They were skeptical at first, but now they're believers.
You'll even see how I upgraded this Home Run Profits strategy to give you the best chance to average a 100% win every month.
Plus, many, many more exciting developments!
You won't want to miss it!
And because you're one of our loyal readers here at Money & Markets, I'm extending a personal invitation to you to join me on January 12.
If you haven't already, you can accept this invitation by signing up right here:
I hope you can find the time in your busy schedule to take part in what will be a historic event.
This event is going to be so huge — and so exciting — that my colleague Charles Sizemore will be joining us, too.
I'm so looking forward to this event — as is Charles — and I truly hope you are too.
And like I said before, you're the inspiration behind it all…
The strategy … the patent … the upgrades … the event — everything.
Right now, I'm putting the finishing touches on everything to get ready for the event.
And the only thing you have to do right now is enter your information in the signup box below to reserve your exclusive invitation.
That means you'll be the first to access all the exciting research behind my Home Run Profits strategy before anyone else.
Once you're signed up below, simply mark your calendar for January 12 at 1 p.m. EST.
And get ready for what will be one of the most exciting events of 2021!
To good profits,
Adam O'Dell
Chief Investment Strategist, Money & Markets
Here's What People Are Saying About
Adam's Home Run Profits Strategy
"I love your clear rationale and disciplined trading model. I made a 80.7% gain in 15 days on your Sprouts trade! I use the profits to continue to build my IRA." — Mark English
"I more than tripled my initial $8,333 investment in about 5 months." — Brian Deitz
"Overall, your results have been unbelievable. This past year has been the best in all my years of investing." — John Gettier
Accept Adam's Personal Invitation to Attend the Home Run Profits Strategy Event Below
December 2020