What: The 10X Oil Boom
When: March 29 @ 4 p.m. ET
Where: Private VIP Website
How Much: FREE! (Just Enter Your Email)
Oil is back.
Billionaires like Warren Buffett are already moving in, investing $40 billion in the sector. And President Biden is rapidly walking back on his promise to kill oil for good.
And yet, most investors have NO IDEA just how high oil can go.
It's already gone up 1,000% twice in the last 50 years. And Charles Mizrahi says we may be in for another 10X boom in the next five years.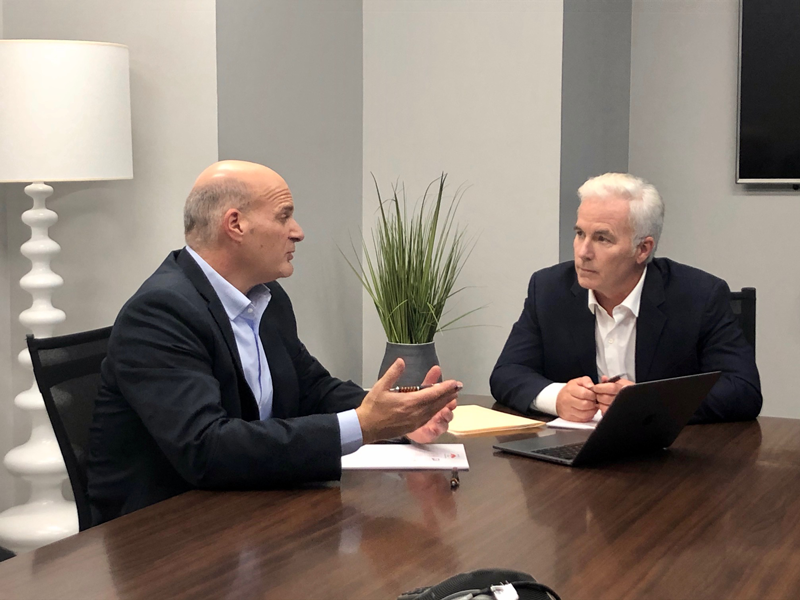 Oil investors may stand to make a fortune in the next few years. But you can't just buy any company. Charles says a special type of oil investment historically makes the best gains.
After screening hundreds of stocks, he's finally found his top choice.
It's a company with easy access to hundreds of millions of barrels in proven reserves — and it's aggressively returning value to shareholders while lowering debt AND growing its business.
This could be the best investment of the decade, but time may be running short. When oil makes its next move higher, you may be too late.
Just enter your email below to sign up for the main event on March 29, at 4 p.m. ET.
Enter Your Email to Get on Charles Mizrahi's FREE VIP LIST
Here's Everything You'll Discover During the Big Event on March 29:
Why Oil Is About to Make Its Next Move Higher. After settling at $80 a barrel last year, the U.S. and Europe are growing increasingly desperate for more oil. And that's not all. There are 1.4 billion reasons why oil is about to go a lot higher, and likely very soon. Enter your email to see why!
Why $200, $300, $400 and even $500 Oil Is NOT Out of the Question. Oil has already gone up 1,000% TWICE in our lifetimes. If it happens again, we're talking $500 oil, minimum. And with groups like JPMorgan already calling for oil at $380, and Business Insider warning it will soon hit $400, it may only be a matter of time. Put in your email to discover the best way to play it.
Why Most Oil Stocks Will Never See 1,000% Gains. As oil rises 1,000%, most oil companies will not follow suit. For your chance at the best gains, you must invest in a special type of oil investment that's returned gains as high as 1,671% in these decade-long runs.
Here's What People Are Saying About Charles Mizrahi
"I really enjoy Charles and his common-sense approach, backed up by numbers and data. I am an Alpha Investor. I am also a part of two other publications that deal with options and crypto, but it's Charles and his sound, fundamental, basic common-sense approach that helps me navigate through those trades lots of the time. I have just started with him but already I'm seeing positive results." — Darrel H., Subscriber
"You're changing my life for the better. I don't worry about the market's ups and downs anymore. Thank you so very much. Your friend and fan." — James P., Subscriber
"Just wanted to say how pleased I am to be with you and your team. After investing for 30-plus years, I'm excited to learn from you. My first week was a positive experience adding 7.8%. I'm investing some monies from the sale of rental properties and want to grow it into a nice retirement nest egg. I'll be reading and absorbing daily." — David B., Subscriber
"I found Charles three months ago. As a typical engineer, I don't jump at anything. So I took only $4,000 and put it into a few of his Alpha recommendations and it is now $5,000+. So that justifies taking 10% of my 401(k) out and exercising more of his recommendations. Thank you. I just extended my membership." — Pat M., Subscriber
"I invested over $10,000 in three of your recommendations last year. I'm up almost $6,000." — Doug H., Subscriber