FREE BROADCAST:
How to Use Mike Carr's "Strike Zone" Indicator to See Gains of 364% in 12 Days, 323% in 18 Days, 496% in 4 Days and More!
After five years and 105 winning trades in the books…
Master trader Mike Carr is about to reveal the most cutting-edge investment system he's ever developed in an upcoming FREE broadcast for Money & Markets readers only.
It's a powerful tool anyone can use to see gains of 100% and much more every month of the year.
Recent winners include:
364% on PetMed Express in 12 days…
323% on Philip Morris in 18 days…
And 496% on iShares Russell 2000 in just 4 days.
With gains such as these, just $5,000 in each could hand you profits of $18,200 … $16,150 … $24,800 and more.
That could be a lavish ski trip for you and the family during Spring Break.
It could go toward an RV to visit the country's national parks.
Or it could simply mean living a freer, more comfortable life.
And it couldn't be easier…
Thanks to Mike's proprietary new Strike Zone Indicator…
You simply wait for a stock to enter its Strike Zone, then you place one simple trade.
And you can walk away days later with thousands of extra dollars in your pocket.
Mike spent 14,000 hours and $300,000 of his own money developing this powerful system…
A system based on his work with the Pentagon and Defense Advanced Research Projects Agency (DARPA) during his time as a nuclear missile architect in the Cold War.
He took those formulas that he developed with DARPA to launch our nuclear arsenal with 100% accuracy…
And he devised one of the world's most powerful and accurate investment systems.
We've been extremely busy getting everything ready for the big reveal and we want to make sure you don't miss anything once Mike goes live.
To make sure you're prepared, enter your information in the signup box below. Then when the time comes, you'll get priority access to Mike's research the minute he debuts it.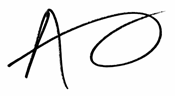 Adam O'Dell, CMT, MBA
Chief Investment Strategist, Money & Markets
Sign Up Today to Get FREE Priority Access the Minute Mike's Research Goes Live On August 20th!
Here's What People Are Saying About Mike's "Strike Zone" Indicator
"I made 416% on MSFT this morning very happy. Thanks"
[Hold Time Disclaimer: 4 Days]
"I had a 145% gain. It's one of the easiest trades I have made. This was so much fun I could do it every day!"
[Hold Time Disclaimer: 2 Days]
"I made 375% in just a few days. Keep up the good work!!"
[Hold Time Disclaimer: 4 days]
August 2020